Tax advice for Businesses
Tax strategists with an edge
Taxes affect company operations. Therefore, the right tax advice for the success of a company is crucial. A company changes as fast as the latest statutory regulations. This requires strategic tax advice from someone whose expertise is always up to date and is one step ahead of the changes. Only in this way can you and your company get ahead in the long run.
Tax Advice
Intercantonal Tax Questions
International Tax Questions
Tax Planning
Tax Optimization
Planning for Holding Structures
Tax Returns
Tax Allocations
Dividend Statements
Withholding Tax
Tax Assessments
Tax Invoices
Objections and Tax Appeals
Tax Rulings
Tax Audit Support
VAT Liability
Complex VAT Questions
VAT Revision Support
Tax Representation
Book notes
VAT law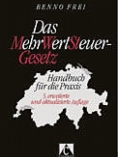 Author
Benno Frei

Publisher
Cosmos

ISBN
3-85621-180-2
Thanks to its clear and easily understandable layout, this book is an important tool and a reference work in the application of VAT.
Personal tax and pension planning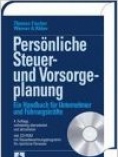 Authors
Thomas Fischer, Werner A. Räber

Publisher
Cosmos

ISBN
3-85621-163-2
A handbook for entrepreneurs and managers with a wealth of suggestions and information on the topics or private and business tax optimization.
Alleviation of economic double taxation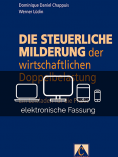 Autor
W. Lüdin
D. Chappuis

Verlag
Cosmos

ISBN
978-3-85621-195-0
In this book, the mitigation of double taxation of shareholders and corporation or members and a cooperative is comprehensively presented.
Links
Contact us
We will contact you
Please fill in all fields marked with an *
Thank you!
Our specialists